THE ULTIMATE WORKPLACE WELLNESS SOLUTION

Massage chairs can help improve employee performance
Science says yes, massage chairs can have a positive impact on your employees' productivity and company culture! Not to mention, they are a low-risk and low-maintenance wellness solution. Learn more about the benefits of adding Infinity Massage Chairs to your workplace wellness program today.
Learn More About Our Free Trial Offer
---

"Here at Penn State, we are always looking for creative new ways to excite our faculty and student body. Having this Infinity chair has done just that. In the first few days the chair was swarmed with happy patrons ready to take it for a spin, that novelty has yet to wear off. 10 or 15 minutes a day in this chair has been the perfect addition to the work day, the only thing I wish is that we had more chairs!"
---

"Once we decided on creating a "Zen Den" as part of our employee wellness program, we knew we had to include a Massage Chair. Working with the Workplace Wellness experts at Infinity was so easy and the chair is a huge hit! Word has spread to other offices about how great they were and we had to order more for other locations. We highly recommend the Infinity Workplace Wellness program for any company looking to boost morale and performance!"
---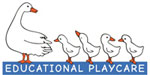 "Since we have started putting Infinity massage chairs into our offices we have seen a very clear spike in how happy our employees are to be in the office. With long days on our feet, just about everyone takes advantage of this perk every day. It saves our employees money on having to go get massages outside of work, and gives them something else to be excited about when coming to work. The chairs show our employees we recognize their hard work. We swear by these chairs and plan on getting them into all 19 of our offices within the next year"
---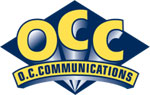 "We purchased a few Infinity Massage chairs for the employees at the 911 communications center because of the positive health benefits related to massage therapy and we could not be happier with the results! The employees loved the massage chair! The massage chair has made for a less stressful work environment, and in their line of work, that is hard to accomplish!  Whatever type of workplace you have, do your employees (and yourself) a favor and invest in an Infinity Massage Chair."
---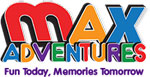 "We originally wanted an Infinity Massage Chair for our customers who were waiting in our facility but after having them delivered, we are considering adding one to the break room for our employees! Dealing with the sales team was a breeze and the process to get the chair here was effortless. Working with Infinity Massage Chairs is a great way to add wellness to your workplace AND your customers experience."
---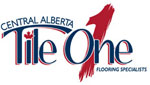 I bought my Infinity massage chair on a trip to the WM Tournament in Phoenix 5 years ago and had it shipped to Canada. I was going to take it to my home when one of my staff asked why don't you put it in our boardroom as a perk for all the staff to use. Long story short it has been one of my best purchases ever the staff and I use it all the time and it is still working as well as the day I received it."