At Infinity Massage Chairs, our primary goal is to enable people of all lifestyles to live unlimited by improving their overall wellness. We also take great pride when our customers share their success stories with us and explain how our product has helped them overcome limitations like chronic pain or stress. Check out some of these massage chair testimonials from a few of our truly inspiring unlimiters.
---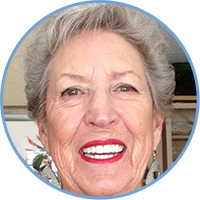 Ann Dunn
Infinity Altera Massage Chair
"I don't know how I lived without this massage chair! It is truly wonderful. When I wake up in the morning I am stiff and groggy. I get in my chair and have at least a 15 minute treatment to get me going. No coffee or tea until after my treatment. I call it a treatment because it is a treat to use it. It is much easier to start out on the golf course after my treat. I even think my game has improved. I have neuropathy in my feet and lower legs and this is helping that also. I have a longer treatment in the later afternoon and that helps me get through the evening. When I go to bed now my back doesn't ache as it used to. All in all I wouldn't trade my chair for a million dollars."
---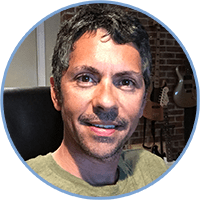 Ron Gatty
Infinity Altera Massage Chair
"I purchased the Altera through Costco during one of Infinity's kiosk promotions. I also purchased an Osaki 3D Cyber Pro at the same time. I had both chairs in my home to compare. The Altera blew it away and we sent the Osaki back. Not that the Osaki was terrible, it just fell short in the programming department. All of the preset programs on the Osaki lacked depth. Only the "Stretch" preset was, in my opinion, very good. The others were not focused and seemed to jump from one thing to the next too quick without finishing a theme. The only way to get the massage I wanted on the Osaki was through the manual settings. Conversely, the Altera has extremely thoughtful and comprehensive presets that have a continuity that can best be described as immersive. All of the presets are different and really have a patience and a point to them. The Altera feels like they obviously spent a LOT of time programming an engaging and varied experience in each preset. The manual functions are outstanding as well if you want to focus on just one thing. Assembling the Altera took about 15-20 minutes, connecting a few hoses and the lower unit. The Osaki came in many different sections that had to be assembled with many bolts, washers and allen wrenches. And the tubing was a bit difficult to connect. It took well over an hour. We also don't have a lot of room to spare in the bedroom. Being able to place the Altera just four inches from the wall put this chair over the top. Well done!"
---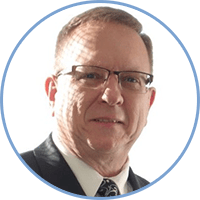 Ken Wickelgren
Infinity Riage Massage Chair
"Excellent. I could not be happier. Great salesman; excellent job of explaining the chair, financing, set up and everything I wanted to know about the chair."
---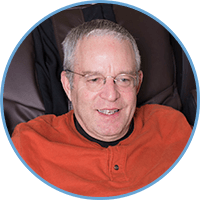 Mark "Spud" Friedman
Infinity IT-8800 Massage Chair
"I had sampled the chair at the PGA Merchandise Show several years running. I finally decided to buy my own. It is every bit as good as a professional massage with constant availability."
---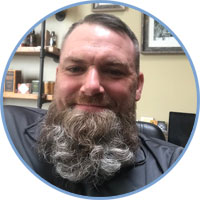 Douglas Spradlin
Infinity Riage X3 Massage Chair
"I start and finish my day in the Riage X3! I am a barber. I stand all day. The chair really keeps me going! It's the best investment I have made in a very long time. I couldn't be happier."
---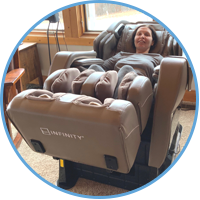 Jacqueline Martin
Infinity Riage X3 Massage Chair
"The Infinity Riage X3 gives a strong, thorough massage. Six of my husband's vertebrae are fused and his time in the chair has made him stand straighter, helped ease his chronic hip pain, has increased his energy, and aided his ability to sleep. The Riage X3 has relaxed me, kneaded me, and made me feel at peace. My Amish friend, who regularly visits a chiropractor and a masseuse, used my Riage X3 for 30 minutes and said it was the strongest and best massage he's ever had. He'll be back next week to use it again. Tyler, who sold me the chair, is energetic, positive, and made it a fun purchase."
---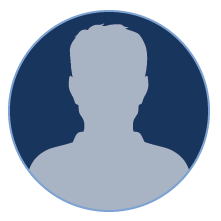 Michael P.
Infinity Altera Massage Chair
"I purchased [an] Altera massage chair about a year ago. I had one before by Panasonic, but this one is a true massage chair. I and my wife use it every day. But I [was] impressed most by [Infinity's] customer service - I had a couple of minor problems and I got replies the same day from the Customer Experience Representative and from [a technician] if needed. All problems were fixed fast and efficiently. So anyone who considers buying a massage chair, this is the company to get it from."